River's Edge (1987)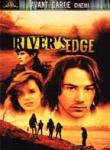 Description: Based on a real life incident, this disturbing drama serves as a seminal study of disillusioned and alienated youth. Set in a small rural town, the local clique of slacker teens is pulled apart when Samson (Daniel Roebuck) kills his girlfriend on the banks of the river and then callously shows off the dead body to his friends. The teens are so numb and ambivalent to the reality of their situation that they remain relatively unphased by the murder of one of their own. Crispin Glover is brilliant as the drugged out paranoid, Layne, who sympathizes with the killer, and plots to hide him at the house of an eccentric recluse (Dennis Hopper), who is rumored to have comitted a similar crime in the 1960s. Keanu Reeves and Ione Skye co-star as Matt and Clarissa, two friends who are drawn together in their realization that something is horribly wrong. In this startling portrait of a morally void society, director Tim Hunter creates a remarkable world of dysfunction and dead-end lives that is haunting in its accuracy.
The Lost Boys (1987)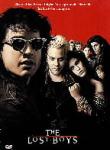 One of the better vampire films about two new-in-town brothers who discover a local gang of motorcycle youths are more undead than alive. Younger brother Sam works hard to eradicate the ghoulies but his older brother falls in love with the bunch's lone female - and is gradually becoming a vampire himself. An interesting candy-coasted meditation on teen conformity with a great rock soundtrack.
James Cameron's THE TERMINATOR is one of the tightest, tensest sci-fi films ever made and a landmark in the genre. In the year 2029, battles rage between the superintelligent machines that rule the world and the last vestiges of humanity. In late-20th-century Los Angeles, Sarah Connor (Linda Hamilton) suddenly finds herself stalked by an unstoppable killing machine--a Terminator (Arnold Schwarzenegger) sent from the future to kill her and her unconceived son, John Connor, the future leader of the human resistance. Sarah can rely only on Reese (Michael Biehn), a soldier sent from the future to protect her from the seemingly indestructible Terminator and save humanity. This low-budget masterpiece was the breakthrough film for director Cameron, who weds special effects, thrills, and understated romance to create one of the finest action films of the 1980s, which spawned many imitations but few equals.
Colors (1988)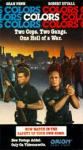 After the events of the previous decade in Los Angeles, this 1988 film about L.A. street gangs as seen through the eyes of the LAPD represented a serious effort to throw some light on the appalling carnage of that world in which, for example, 400 gangbangers were killed in 1987, the year the film was in production. It stars Robert Duvall as Mike Hodges and Sean Penn as Danny McGavin, veteran/rookie cop partners attached to CRASH, the LAPD's gang-supression unit. Hodges has been working South Central for years and has the gangbangers' respect for his low-key, quid pro quo demeanor. Despite his partner's admonitions, McGavin wants to play Rambo, bringing the hammer down on gang members at every opportunity. Ultimately the rage that drives the younger man destroys his relationship with his girlfriend, Louisa Gomez (Maria Conchita Alonso), and raises questions as to whether he should even be allowed to wear a badge. While considerable attention is paid to the complicated rubrics of gang culture, the gangbangers remain shadowy, nearly anonymous figures, especially compared to later portrayals. COLORS is a solid film, featuring superb performances by Penn and Duvall, and excellent photography by Haskell Wexler.
Bad Boys (1983)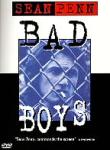 In this highly regarded teen drama, Mick (Penn) is a tough teenager who, in spite of the attempts of his straightlaced girlfriend J.C. (Sheedy), can't seem to walk the straight and narrow. Escalating confrontations with a rival group of students led by Paco (Morales) ends in the tragic death of Paco's younger brother by Mick at the wheel of a car. Mick's incarceration takes him off the street and drops him into a new world of competition where he needs to establish his credibility in order to survive and does so with typical violent flair. The ironic arrival of Paco, jailed for the retaliatory and vicious rape of J.C., leads to a continuation of the brewing feud between the two angry teenagers.
Bachelor Party (1984)
Rick (Hanks) is a charming but goofy young guy who is about to marry his upper-class girlfriend, whose parents disapprove of him. When his friends decide to throw a wild and crazy bachelor party, all hell breaks loose. Featuring a cocaine-snorting mule, Japanese businessmen, and a lot of hearty partying.
Dirty Harry (1971)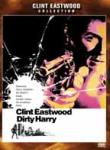 A tremendously controversial film, both decried as an apologia for fascism and hailed as the solution to a decade of rising crime, DIRTY HARRY propelled Clint Eastwood's career into the stratosphere while adding another archetype to join his Man with No Name in film iconography. Clint stars as Harry Callahan, a truculent San Francisco police detective well known for his vicious take-no-prisoners attitude toward criminals. With the city of San Francisco being terrorized by the psychotic killer known only as Scorpio (Andrew Robinson), Harry is assigned by the mayor (John Vernon) and Lt. Bressler (Harry Guardino) to try to stop him, pairing him with reluctantly accepted new partner Chico (Reni Santoni). Scorpio kidnaps a 14-year-old girl and buries her alive, demanding a $200,000 ransom for her return. Harry is to bring him the money--alone. What follows is one of the most exciting ransom deliveries in film history. The prototype for most of the action films through the rest of the century, DIRTY HARRY rises far above most of them due mostly to an excellent script and Eastwood's gripping acting. That said, the main character's contemptuous attitude toward the Miranda law seems far more damning now that it did in the early 1970s.
Goodfellas (1990)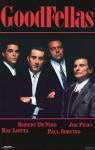 Based on Nicholas Pileggi's book WISEGUY, Martin Scorseses GOODFELLAS is a wry, violent, and exhilarating film about the life of Henry Hill, an aspiring criminal who ends up in the FBIs witness protection program after testifying against his former partners. As a poor Irish-Italian growing up in 1950s New York City, Hill rises through the ranks of his Brooklyn neighborhood's organized crime branch, and with money from the mob he begins living the good life, complete with a beautiful bride, Karen (Lorraine Brocco), a fancy home, and the best seats at the most exclusive restaurants. A botched robbery lands Henry in prison for a brief period of time, and when he gets released, his reckless infidelities and drug abuse damage his associations with his adopted family.

Scorseses film is a visual and sonic onslaught, featuring a brilliant pop-music soundtrack and stunning camera work--including the infamous Steadicam one-take that introduces the audience to the Copacabanas patrons. He uses the songs to infuse a rhythm into every scene that is at once breathtaking and invigorating. As the psychopathic Tommy DeVito, Joe Pesci delivers an unforgettable performance that is alarming in its cold-blooded callousness, helping to cement GOODFELLAS place as a classic portrait of life in the mob.
The Godfather (1972)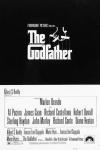 Based on the best-selling novel by Mario Puzo (who cowrote the screenplay with director Francis Ford Coppola), THE GODFATHER is an epic tale of Mafia life in America during the 1940s and '50s. Vito Corleone (Marlon Brando) is the family patriarch balancing a love of his family with an ambitious criminal instinct.

At the wedding of the dons daughter, Connie (Talia Shire), youngest son Michael (Al Pacino), a decorated war veteran, is reunited with his family. After an assassination attempt leaves the Godfather too ill to run the family business, sons Michael and Sonny (James Caan), with the help of consigliere Tom Hagen (Robert Duvall), lead the Corleones into a vendetta-filled war with the other mob families. Violent revenge ensues as the family tries to change from its old criminal ways into legitimacy. Diane Keaton, in a stark departure from her usual comedic roles, plays Kay, the long-suffering wife of Michael Corleone. Brilliant casting, music, and storytelling help make THE GODFATHER a classic.
The Warriors (1979)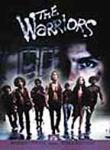 Urban lawlessness of New York City street gangs is the theme of Walter Hill's violent and influential drama. When a powerful gang leader is shot during a meeting between all of the city's gangs, the blame is pinned on a Brooklyn clan known as the Warriors. Now members of this small bunch face a night of terror, as they try to return to Coney Island with an army of thugs hot on their trail. It's a long subway ride from the Bronx to Brooklyn, and anything can happen!
Film descriptions courtesy of Yahoo.